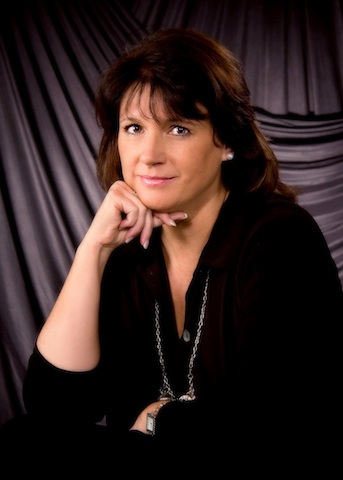 No Earthly Idea...is a first person account by Diane Zeman describing the entity she and her children witnessed running on her Sierra Mountain property in the fall of 2006
Knowledge is the root of all things. Sometimes an open mind is the only tool we need.
Special thanks also to all the forum members who suggested and supported the idea. Your encouragement made the writing of this book possible.
If you would like to schedule an interview with Diane Zeman, click here
THE BOOK IS AVAILABLE! CLICK ON THE IMAGE OF THE BOOK COVER AT THE LEFT OF THIS PAGE TO CONNECT TO THE LINK FOR PURCHASE. Thanks Everyone!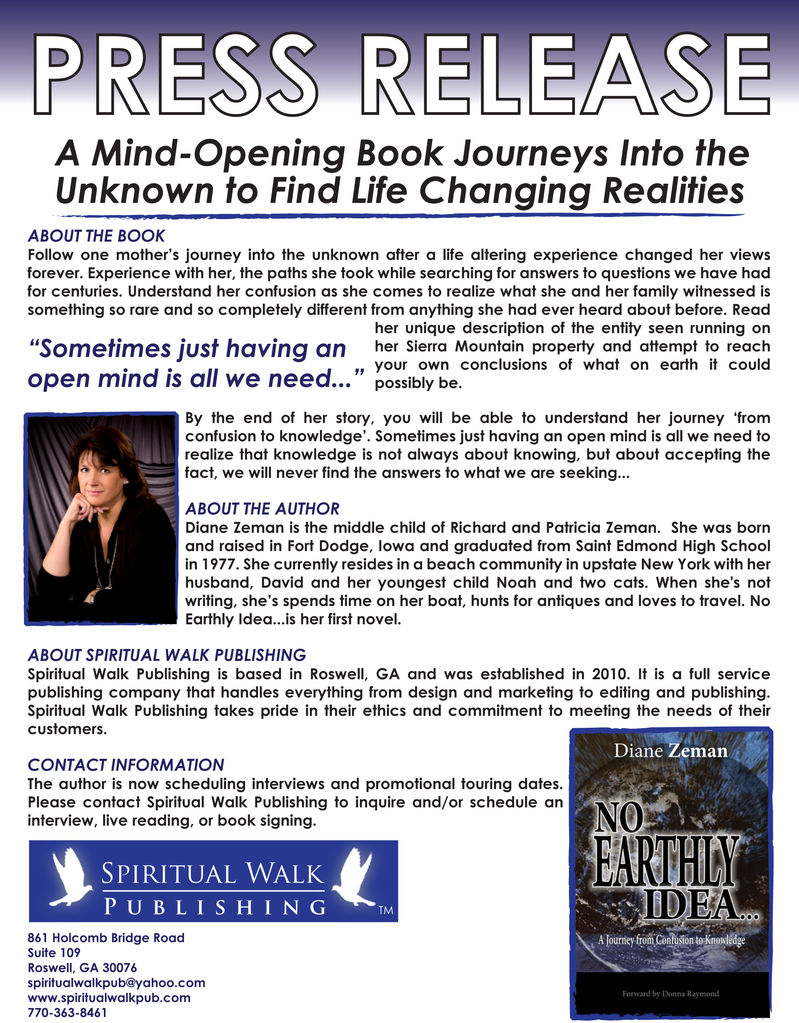 Please sign my guest book and CHECK THE FORUMS for new information!
Feel free to start a new discussion or comment on a current thread.
Namaste!
---
Diane was a featured guest on "BEHIND THE PARANORMAL" with Paul and Ben Eno
Sunday June 10th, 2012
To listen , click on the link below
http://www.behindtheparanormal.com/​